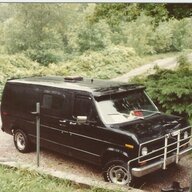 Joined

Nov 12, 2020
Posts
Reaction score

107
Location
First Name

Jeff
Vehicle(s)

Chevy Silverado & Nissan Sentra SE
From what i have read here some jerky shifting is common with the car, and the COBB tune is very well covered and endorsed by many to be a safe easy added punch to the car for minimal cost. And i would add the COBB tune made it shift smoother, in normal mode it was very smooth like my Moms Malibu, but just as gutless.
And i did mention i didnt feel the added power from the Tune, and i read recently the added punch is at 4000 rpm and i dont beat on the car even that much to have felt it.
Hello; There are threads about the automatic transmissions in late model Fords. I do not know if jerky shifting is considered normal for your transmission. In the dual clutch transmissions perhaps such is the case as they are a hybrid sort of transmission. Even if the jerky shifting is considered normal such is not your problem at this point.
I get you may be in a bad spot with this car just now. I do not think we on the forum can help much just yet. We are guessing from a distance. Some guesses are worth more than others. Mine for example not worth much. I am an old school sort of shade tree mechanic who just does not have a lot of actual time with the newer mustangs. Others are much better sources. I would pay attention to anything Cobra Jet has to say with confidence.
With luck and in the best case you may only have a slight leak. The worst case is you may have a bad transmission. You may have a case for repair under warranty from Ford. You may have a case for some relief from the dealership who sold you the car since it is only ten days since you bought it. You will have to check these things out.
I do not have any opinion about what Ford may do concerning the tune. I have not yet had a tune put onto the computer of a vehicle, so again have no experience. I have read that such aftermarket changes can void a warranty. I also suspect the car's computer can keep a record of things such as a tune. Even if the tune itself is not the fault of your troubles, it may be enough to void a warranty. May not be much you can do about it at this point.
The red fluid seems likely to be trans fluid. The second picture makes things look worse as there are signs of a more serious leak. Did you check the trans level at any point since buying the car?