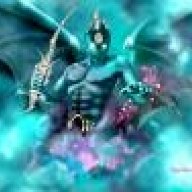 Joined

May 5, 2016
Threads
Messages
Reaction score

1,338
Location
First Name

Mike
Vehicle(s)

'20 Shelby GT500 Rapid Red / '01 Metallic Red C5 / '17 White Overland
Greets all,

I have a strange noise coming from the front end of my car which I was having the dealer look at with my oil change which has them stumped and wanted to ask to see if anyone else had the same sound.

Turning the wheel all the way to the left and in drive stepping on the gas pedal (not hard, normal) there is a knocking/ticking sound that is coming from the footwell, and seems to feel through the gas pedal it only occurs initially stepping the on the gas pedal and holding the wheel like your making a turn, both in drive and reverse. This problem doesnt happen during normal driving or if you were turning a corner. I looked at the TSB 21-2284, but I dont think this applies as I am not getting a wrench and no malfunction.

Just wanted to know if anyone has run into this? Issue does not happen when the steering is turned all the way to the right. They have checked the whole front end and everything they say is tight, but they are stumped, obviously it won't do it on the lift.