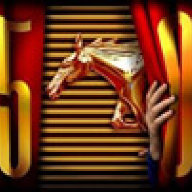 Administrator
Administrator
Our spy photographers just caught a new Ford Mustang GT prototype testing on the streets of Dearborn with covered fog lights and vinyl-wrap camouflage over the entire front clip up to the A-pillar including the front splitter, bumper and hood. The prototype is also wearing a mismatched white rear bumper.
Here's everything we know so far.
We've recently learned that the next-generation S650 Mustang has been delayed and likely pushed back to as far as the 2023 model year. This was first reported by Autoline Daily who relied on an
Autoforecast Solutions report
which placed the S650 SOP (start of production) at March 2022.
This delay calls into question the timing of the Mustang Hybrid, which was
first announced back in January
2017 by then-CEO Mark Fields. At the time, Fields revealed that the plan was to debut the new engine in 2020. Recent developments, not least of which include the replacement of Fields with the current CEO, Jim Hackett, and the seeming new direction that Ford has taken since then, cast doubt on the timing of the Mustang Hybrid.
The most recent indication comes from an
August 2018 statement
made by Ford's EVP, Jim Farley, who said that the Mustang Hybrid was coming along nicely but still "a couple years away." Whether this means it will debut on the current S550 platform or the 7th generation S650 is unclear.
What we do know is that Ford has plans to reveal (
this Spring
) something new for Mustang with all signs pointing to a new
higher-powered mid-tier 2.3-liter EcoBoost Mustang
for the 2020 model year. With the S650 likely more than 3-years away until production, the Mustang could very well be due for another mid-cycle refresh before the next generation platform is introduced.
With its electrification plans fast-tracked under new leadership, and a
recent teaser of the hybrid engine
revealing an electrified V8-engine, this Mustang GT prototype might just show an upcoming 2020-21 Mustang refresh and/or Hybrid Mustang version.
Stay tuned!