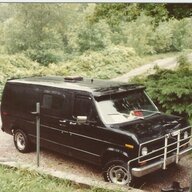 Joined

Nov 12, 2020
Messages
Reaction score

251
Location
First Name

Jeff
Vehicle(s)

Chevy Silverado & Nissan Sentra SE
The other question is one I have asked before. If, as your link presents, college is a key to success and a better more well rounded life, then why are those with a degree having such a hard time paying back their student loans?
Hello; In the latest posts an interesting tactic has been employed. That being in part that being well educated has personal and societal benefits. If I have appeared to dismiss this notion, then I hope to be more clear.
I did not mean to imply any sort of absolute about the value of a higher education. There is a range of outcomes with regard to the quality of an education and the benefits of an education.
I think back to the students in most of my public school classes. Just as there were the ner-do-well sorts who managed to graduate while being illiterate. There were the sorts who managed to overcome the hurdles so prominent in the public schools of the USA and get an education. Not perhaps the better education they could have gotten if some of those hurdles had not been in their way. Also not that my speaking out to the bosses in my public schools ever made much difference.
An example. In one middle school we were on a six class per day schedule. I had five classes and one planning period. The philosophy was to spread the trouble maker students out into all the classes. Bear in mind this was after all the effective discipline methods had been removed, which is another story. So each class became a contest between the rowdy students and a teachers efforts to present something worth while educationally. So in several teachers meetings I would suggest putting all the trouble makers into one class. That way each teacher would only have to deal with them one class a day and the other four classes of better behaved students could have a much improved educational experience. The powers that be did not go for that plan. I can tell you why if you are interested.
I do not have any doubt some will get a good education in college. That those who do get a good education will be a positive for society also is not in doubt. Those who work at it and do get a decent education are not the issue. If all college level students worked hard and did the education thing properly, at least one of the issues would not be the problem it currently is. By properly, I mean, an important element must be part of the picture. That element has to be the education implied by a degree must be financially viable. At least one outcome of that degree needs to be a means to financially self sufficient.
I get that some have mentioned "basket weaving" in a derisive fashion. Putting such a degree down because it is not one which will lead to a decent paying job. No matter how well rounded a degree in "basket weaving" may make an individual, there still is the need to pay bills and put food on the table. So if a person gets such a degree and cannot pay back the money borrowed, then a currently popular notion is to let the rest of us pay for it.
Another analogy. I am active in a thread about the demise of the ICE (internal combustion engine). A recent move by those in power is to renew, expand and extend government incentives for the purchase of battery powered vehicles. This is likely just fine for those inclined to own such a vehicle. However the money for those government incentives comes from all of us who pay taxes, even those of us who do not wish to own a battery vehicle. This being a Mustang forum, my guess is few on here care about such a vehicle.
I will even guess most of us do not mind if the guy down the street owns a battery vehicle. That is his/her business. To each his/her own sort of attitude. What I and perhaps many others do not like is that I, as a taxpayer, will now be paying some of the cost so my neighbor can buy one.
Even if the argument can be made that my neighbors electric car is a benefit to society. Similar in concept to the argument that a college degree is an overall benefit to society, then who foots the bill ought to make a difference. So the neighbors electric car saves some slim amount of carbon for society, the major benefit goes to the electric car owner may be the way it works. Without incentives electric cars cost too much up front to be a financial savings over the cost of other fuels. Give enough incentives, at an expense to the rest of us, then the owner of an electric car may come out ahead.
Student loan debt forgiveness has that same element of being paid for with someone else's money.