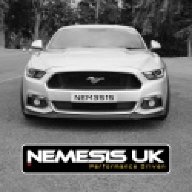 Joined

Oct 28, 2015
Threads
Messages
Reaction score

142
Location
Website
First Name

Guy
Vehicle(s)

Project NemStang / Modified UK S550 Mustang GT
Since owning the Mustang I have been disappointing there has been no digital speedo and don't know if it is just me but with my seat and steering wheel positioning in the car I don't always find the speedo easiest to read when an unexpected speed camera jumps in front of you. (Not that I ever break the speed limits of course...)
Well I heard about the ET function Engineering / Test Mode and found it works on our UK / European Models!
So you can achieve this while driving: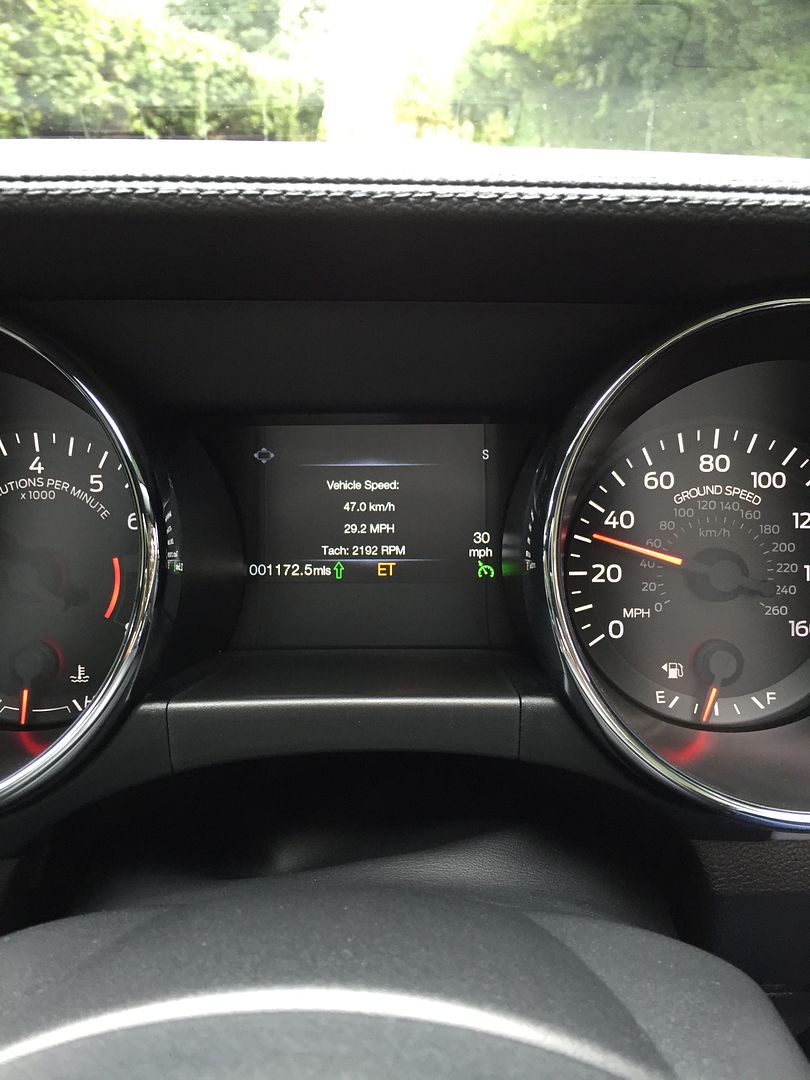 (Picture taken by passenger not while driving)
I now pretty much use this most of the time.
To do this the car needs to be turned off.
Press and hold the OK while starting the engine at the same time.
The ET mode will then pop up.
Hit the up or down control buttons to engage this as it doesn't hang around for long. You have enabled the ET mode.
If you flick through the different settings till you get to the digital speedometer.
You will have
KM/H (For our European Friends or is good for when driving in European on a road trip)
MPH
RPM
There's also cool gauge test that you can check for yourself as well as other information.
To disable this the engine needs to be shut off and restarted then you will have your normal display back.
When actually checking the speed readings to the analog needle gauge it reads slightly lower so believe it indicates a more true speed. You will also see on the image that the cruise control is set to 30 MPH and reads 29.2 MPH so is just under.
Hope this might be of use to some of you who don't know and interested to know your thoughts when having a play with it.
If anyone knows how to remove the Eco Shift light then please let me know as that's another thing that annoys me.
Who's also turned off the hill start assist. I couldn't get on with it as I found it too slow and kept pulling away with the brakes locked on and would shoot forward when released?:eyebulge: