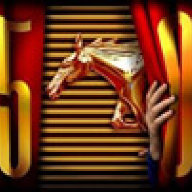 Administrator
Staff member
Administrator
Most everyone refers to the next gen S550 platform Mustang as the "2015 Mustang" but it may actually come as a 2014 1/2 model.

Why the possible strange model year designation? According to rumors, Ford may be planning to produce a limited run of 2014 1/2 Mustangs, as homage to the 1964 1/2 Mustang, the grandaddy of them all that kicked off the Mustang's now almost 50 year life.


A little history on the 1964 1/2 Mustang:

The 1964 1/2 Mustang was: "introduced to the public on April 17, 1964, at the New York's World Fair. The night before, the new Ford Mustang was the pace car at a stock car race in Huntsville, Alabama. The car appeared on the covers of Time and Newsweek.

Advertisements appeared in more than 2,600 newspapers and on the major television networks. More than four million people visited showrooms, and more than 22,000 cars were ordered on the first day. First-year sales totaled more than 417,000, shattering previous sales records of any one model in the history of the automobile. The Mustang was selected to pace the Indianapolis 500 in 1964.

The Mustangs produced for the first six months or so were referred to as 1964 1/2 or early 1965 Mustangs. All of the VINs began with a 5, indicating model year 1965. The easiest way to tell a 1964 1/2 Mustang from a 1965 is that the front edge of the hood was roll under in 1965 and was not in 1964."