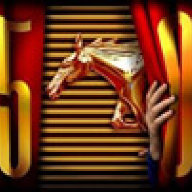 Administrator
Staff member
Administrator
Any member that is selling an item in this section MUST adhere to the following rules.
Rule #1
- Post a picture of the
actual product
you are selling (no stock photos).
Rule #2
- The picture must include a REAL piece of paper with your
Username and the Date
written on it next to the product you are selling. NO photoshop or digitally edited photos are allowed.
Rule #3
- NO "feeler" threads are permitted. This section is only for items that are actually available and ready to be sold currently.
Rule #4
- The listing must include an asking price. OBO (or best offer) is allowed but it must be accompanied by an asking price.
Rule #5
- Classifieds threads are not meant for discussion purposes. Comments on pricing are not allowed. Only people with genuine questions and interest in the item for sale should be posting in the classifieds threads.
*** If your For Sale thread listing does not comply with these rules, it will be subject to deletion without notice.***
.