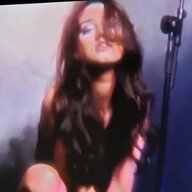 Joined

Apr 21, 2021
Messages
Reaction score

1,958
Location
Vehicle(s)

Ford Tempo, Ford Mustang,FFR,Crown vic.
LOL your argument on $19hr for entry level positions and expensive housing makes absolutely zero sense. You do understand not everyone in the US is going to be as ambitious as the next person, right? The less ambitious folks will not own homes. My more ambitious employees, move up the chain, better themselves, and have no problem owning homes in our areas.
That is why this Country is so great. It's the land of opportunity. It's not the land of guaranteed home ownership, or guaranteed anything. You get out, what you put in. You have the freedom to leave a position, if you don't think it pays what you're worth. My key employees, are paid very well. Which is why they've been with me for years.
Not everyone is going to be as equal as the next, the level of laziness matters. Laziness and no ambition is why this Country will go down the gutter. Everyone wants a free ride.
There isn't one company in the WA and OR networks of transportation and warehousing businesses that are not struggling to hire, I meet with them on business sharing platforms. Every single business I drive by, from TacoBell to Walmart, are clearly having hiring issues with low paying positions. My TacoBell randomly closes at 5pm due to staffing issues. That is happening ALL ACROSS Oregon and Washington, with all businesses. This has been on National news. Been under a rock?

What type of business is this that you own, where people are beating down your door to work for you?

The only businesses that would not be having labor issues, are the ones that pay significantly higher wages due to the nature of that specific industry.
Obviously, as I mentioned, I can't pay a warehouse lumper what a Fing doctor makes. If you think I should be, please don't reply, it's not worth my time. So, since my business is mainly lower wage workers, I compete with Gov and their unemployment. Just like all other businesses that have lower income workers. You can't say every single business that's having hiring issues treated their employees like shit. You need to open your eyes and understand what is really happening.
Businesses that do not have high levels of low income workers, would not be facing the challenges I do.
The type of business, matters, in regards to this discussion. And most of the labor issues you see are lower income jobs, competing with unemployment. Not sure you can wrap your head around that.
Good luck , that is all I can say. Might want to move your business out of a far left area. ( I'll leave it at that, to not get thread shut)
People will work, but only if doing so, allows them to live.
If they need a full time job, and then a 2nd job to keep head above water. they say screw it.
So, they say,
I'll take the low cost housing, the free bee's and anything else offered.
If you think housing cost has nothing to do with any of this, you are sadly mistaken.
Again good luck.
I wasn't raised like that, I was raised you shovel crap if you have to, to earn a living. but many after decades of being pushed into a corner have thrown in the towel and said, why am I killing myself working 2-3 jobs. So they learn to play the game so many others have. as it offers them career training i.e. college degree's for free, while on welfare.
Sure part of the problem is welfare pays too well, but that fact does not change the reality of many jobs, take home will not cover an apartment or home, food, wheels to get to a job, health insurance forced on them, auto insurance, gas, heat, electric, a cell phone, and things to wear .
19 bucks an hour might be great in Idaho, or any low cost of living area. but WASHINGTON STATE. lol. sorry.
Reality is cruel some times. But it is this way from decades of putting the Local, state and fed admin on auto pilot.
A ____ of the people, by the people only works when ,the people are involved. and autopilot and not caring is why we have what we have.
WE BUILT THIS. OWN IT>
Last edited: