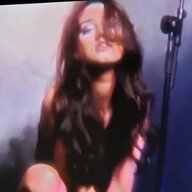 Joined

Apr 21, 2021
Threads
Messages
Reaction score

1,975
Location
Vehicle(s)

Ford Tempo, Ford Mustang,FFR,Crown vic.
Thousands of trucks were sold out of state because of this law.and The lack of replacements to trucking fleets is 1/10th of what was pulled from fleet.
Carry on. Again, cali being cali. and being stupid as F.
Fact is when you take tens of thousands of trucks servicing the ports out of the schedule , you can't move the shipments coming in. leaving the ships off the coast waiting.
The ports have no more room for more containers you need trucks to get them out of the ports. The bottle neck is the trucks, but the media isn't going to report that truthfully, as it put a big black mark on their push to off the fosil fuel.
The bill started in 2008, but the not renewing tags on the trucks started in 2020. Funny how there wasn't a back up till the non-renewal of tags part of the bill came on line.
Funny how that worked.
I know I know the trucking companies should have just ordered a few Billion dollars worth of new tractors, and took the money for that off the money trees in the back office.