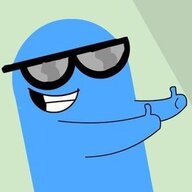 Joined

Feb 25, 2021
Threads
Messages
Reaction score

2,137
Location
Vehicle(s)

Datsun wagon, 92 240SX, 08 Evo, 20 Mustang GT
I'm bad at posting things the day I do them but...
Thursday, I took my Mustang and my girlfriend's kid to my base's "hobby shop" and we changed the oil. This little 100-lb chick likes power tools, and her face lit up when I let her work the lift.
This oil change cost a little extra because instead of buying two 5-quart bottles, I bought one 5-quart that I poured, and five 1 qt bottles so the young'n could pour them easily. She got the hang of it quickly, and didn't spill much.
We also tried to install Vorshlag "brake cooling deflectors". My Mustang GT has the performance package, so it came with plastic air guides to help cool the brakes. The Vorshlag version of this guides is 3x bigger, and they just use the stock mounting points and bolts. Each air guide has 3 bolts, going into threaded holes.
Before taking the bolts out I sprayed them with Liquid Wrench, and we gave that time to work while we changed the engine oil.
We were successful on one side, but on the other side one of the Ford bolts broke. The aforementioned 100-lb chicklet twisted the end right off, with a 10" ratchet.
The remaining 2 bolts wouldn't hold the Vorshlag plate without rattling, so I put the stock air guide back.
I think the 2 factory bolts will hold the Vorshlag plate just fine, if I add some washers.
(The next time I take the car to a mechanic, I'll ask them to extract the broken bolt.)
After lunch and some cleanup we went to the abandoned Sears parking lot and had some manual transmission practice. Out of my 3 cars this kid has driven, she immediately decided the Mustang was the easiest to shift (Well, yeah with that V8 and heavy flywheel it's a LOT more forgiving than my Evo). Eventually we went around the mall's perimeter road 3 times, with light traffic.
She was tempted to drive the car home, but... Rush hour in SE Virginia...
Her first time driving a manual car "in the wild" needs to be with light traffic, like a weekend morning.
Last edited: