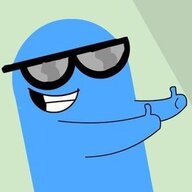 Joined

Feb 25, 2021
Threads
Messages
Reaction score

4,711
Location
Vehicle(s)

Datsun210 wagon, 92 240SX, 08 Evo, 20 Mustang GT
Dfeeds, I'm glad you're okay. I'm worried about what damage you'll find under the car, but at least
you're
not hurt. Right? If anything feels funny later, get yourself checked out. A little physical therapy now could save you a lot of trouble at a later age.
I read this story thinking "What's to prevent this happening to me?" and the real answer is "Not much". I have an Evo on all-season tires for any day the weather is suspect, but there's always someone
else
to worry about, like the doofus that swerved in front of you.
There was one day I left work and it was snowing right as everyone was going home. Before I could even get off base and onto the highway, there was a 4-lane road with series of S-curves. I got to see a compact FWD Saturn lose the rear end and go spinning across the opposing lanes and thank goodness there was no traffic there at the moment. He had the luck to spin to a stop in an empty parking lot.
Later, I was next to a pickup truck with no weight in the back, and an open differential. I could tell he had an open diff by the way he fishtailed while trying to accelerate. If he had actually lost it, I didn't have anywhere to go because I was boxed in by traffic.
I think it might have been the same snow event where my neighbor realized his Jeep wouldn't go up the driveway, and he didn't understand why. I saw him spinning his left front and right rear tires, so it seems like he must have had "4 wheel drive" with 2 open differentials. Now that I think about it, maybe we should be glad he didn't get out on the road the next day. That Jeep wouldn't steer or stop any better than it could
go
.