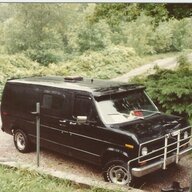 Joined

Nov 12, 2020
Messages
Reaction score

238
Location
First Name

Jeff
Vehicle(s)

Chevy Silverado & Nissan Sentra SE
Terrible analogy. You can have a vaccine, seem perfectly healthy and STILL have and pass the virus to those that have not had a shot. The point of a mask is to prevent GIVEING the virus. Just because I' have a 95% chance to NOT die does NOT mean I should not help keep OTHERS from getting it.
Hello; I do not think this is correct. If vaccinated or if you survived the actual infection there is almost no chance of shedding the virus.
On top of that when outside the risk of passing the virus is very small even from someone infected. Sunlight will kill a virus. Seem to recall the stats on this recently.
The masks them selves are very limited in term of effect. The aerosol portion of the virus will pass thru nearly all masks available to the general public. Masks will stop droplets from a sneeze or cough pretty well.