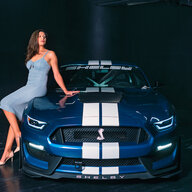 Joined

Jun 17, 2021
Threads
Messages
Reaction score

25
Location
Vehicle(s)

2019 Shelby GT350
I've held my tongue for 3 pages of your rant regarding this. I don't presume to know what you do for a living, so maybe you are some expert in your area as to what 911 is and isn't for.

What I can tell you is I spent 30 years in the emergency services, and in many areas, situations like this are exactly what 911 is for.

911 operators are not mindless boobs who just send the police or fire department out to every request for service. They screen calls, and direct people to the appropriate resource. If, in this situation a haz-mat team other than the fire department was appropriate they would have sent them. In this case I'm guessing the fire department is the haz mat team as they are in many areas.

LikeI said, I don't presume to know what you do for a living, but based on your posts I'm guessing your wife being an ICU nurse makes you some sort of expert?

Get off the OP's back if you have nothing constructive or helpful to say. Dude is having a bad enough week without catching crap from you for a situation that doesn't even impact you.
Lmao all I have heard since I could remember was emergency situations, trauma stories are table talk in my family. My wife was an emergency room nurse and in the icu currently, my grandfather is a retired sheriff, my mom was a triage nurse for 20 years and it's sad to see a man with 30 years of service defend a guy who omitted information on his post to dodge blame. Wow, just wow.