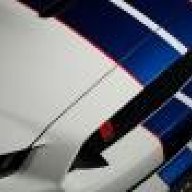 Joined

Mar 5, 2016
Messages
Reaction score

2,019
Location
First Name

Jim
Vehicle(s)

Honda Minis
Oh no, I don't do politics. There's always 2 sides to every story and I'd never back one side or the other fully. I'm not an extremist. I'm a realist and independent voter. I don't lock myself into one and not blinded by either party.
Congratulations on doing very well.
BTC of 1% of holdings would be smart as a hedge. Gold is just as good IMO.
The thing with btc is you have to pay taxes on selling... so I can see where it will never take hold as payments or as a currency. Plus with how many btc a select few own, it's heavily manipulated. If anything US may come up with a digital dollar and btc may become a digital gold of sorts. Either way, i won't ever put too much in anymore. I'll wait for the next big dip in it and buy 1 or so.
I've learned a lot over the course of a year. Had I known then what I know now I would have been set for life many life's over hahaha. I now realize, in history stock market "crashes" always have been 30 to 37%. So had i known that I would have put into my favorites at that point and rode all the way back.
I also would have held what I believed in long enough to collect the REAL gains.
I can only learn from the past. So now I'm sitting in a stock I know for a fact can 10x easily and could 50x(unlikely, but possible.
I'll pull profits at 10x but leave 50% in for a huge pay out. Regardless of what it does, ill report back here with results. I'm not to proud, if it pulls back I'll post that I lost my ass.
Good luck to you all. I'll be back!