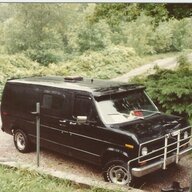 Joined

Nov 12, 2020
Messages
Reaction score

393
Location
First Name

Jeff
Vehicle(s)

Chevy Silverado & Nissan Sentra SE
But there is a difference. I will give you that it is perhaps a subtle distinction, but there is one all the same. Some have difficulty grasping that though.

So, pray tell, when someone says something stupid, what is one to do? Ignore? Cajole? Sugarcoat?

Again, it is nonsense to say that I have attacked anyone on this board to the level that he has. His behaviour and ideas are beyond the pale, replete with digging up a photo of someone so that he may attack their appearance. Which is nutty behavior.
Hello; Let me try it your way. I may not be so good as you are. Here goes.
To say you have not attacked people on this board at a greater level that the other guy in an asinine statemen
t.
Get it now. I was actually saying something about you. The statements you make are a part of you in a real sense. The only part on a written forum such as this.
You have an arrogance in that you feel your ideas are automatically superior. Such is not always the case. In fact often not the case. To answer one of your questions. When you say stupid stuff I do ignore it most of the time. Often a lot to ignore. I try to stay focused on the issues and not get into a silly back and forth. Unfortunately I have in the past few posts played into the game when I should have continued to ignore you.