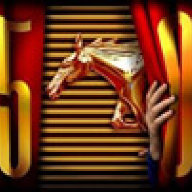 Administrator
Administrator
From Maverick Street Truck to Mustang Mach-E Shelby Concept, Ford Highlights Customized Lineup at SEMA | Ford Media Center
Ford to display its fresh new lineup of must-have cars, trucks, SUVs and electric vehicles at the SEMA aftermarket accessory show in Las Vegas, with more than 40 custom creations turning imagination into one-of-a-kind, eye-catching works of automotive art
Available Ford Accessories and Ford Performance Parts components, featured on every Ford SEMA build, give customers more ways to personalize their vehicle with items direct from their local Ford dealer – and now, by ordering online and having them shipped direct to their home
Ford trucks – with the introduction of the much-lauded compact Maverick™ pickup, making its SEMA debut – will help lead the growth of Ford Licensed Accessories and Genuine Ford Parts
All-electric Mustang Mach-E™ SUV joins Mustang coupe stablemate to showcase the performance future of electric vehicles with the Shelby® Mustang Mach-E concept, Ford Performance Mustang Mach-E 1400 and Cobra Jet 1400 demonstrators
LAS VEGAS, Oct. 29, 2021
– A fresh new lineup of Ford trucks and SUVs – including the all-new Maverick pickup and all-electric Mustang Mach-E SUV – is creating new opportunities for customers to imagine, build and show off personalized versions of their new rides with Ford Performance Parts and Ford Licensed Accessories.
More than 40 unique Ford project vehicles created in collaboration with some of the automotive aftermarket's leading customizers are headed to this year's SEMA show in Las Vegas to bring those visions to life.
"We designed Ford vehicles to be easier to customize, with installation points and aftermarket accessories engineered from the start of the design process," said Eric Cin, Ford global director, vehicle personalization, accessories and licensing. "We work actively with the aftermarket to share our product designs so customers can personalize and put the finishing touches on their vehicle to make it all their own."
Ford Performance Parts and Ford Accessories components can be seen across examples of the following vehicles:
F-Series, long the mainstay in Ford parts and accessories offerings, returns with some of the most radical builds and innovative designs in recent years. Trucks range from F-150-based desert runners and haulers, to F-150 and Super Duty® builds
The all-new 2022 Ford Maverick pickup – the highly anticipated Built Ford Tough compact pickup – makes its SEMA debut with three custom builds leveraging its ingenious customization and storage solutions while demonstrating the catalog of more than 160 Ford Licensed Accessories, Genuine Ford Parts and Ford Performance Parts items offered at launch
Ford Ranger pickup gets the rock star treatment with an extreme off-road build based on the rugged midsize pickup
Bronco™ and Bronco Sport SUV will flex their off-road muscle with six custom builds, plus a nomination for SEMA 4x4 SUV of the Year. Results of the SEMA member vote will be announced on Monday, Nov. 1.
The
Expedition Timberline Off-Grid
concept vehicle unveiled at Overland Expo East in Arrington, Virginia, earlier this month will also be on display. The one-off model is based on the new 2022 Expedition Timberline series, the most off-road-capable Expedition ever.
For the first time, stablemates Mustang and Mustang Mach-E are SEMA-bound with a unique mix of five custom builds, including a Mustang Mach-E Shelby® concept and a yin-yang combo from the ever-competitive brothers of California customization, Neil and Gene Tjin.
Ford taps new e-commerce site and products to grow accessories business
This past year has seen a number of new opportunities and accessories from the Ford parts teams. First among them is the launch of the revamped e-commerce site for Ford Licensed Accessories, Genuine Ford Parts and Ford Performance Parts – all converging at
accessories.ford.com
. There, Ford fans can buy everything online from a 760-horsepower Shelby GT500 engine to a Yakima pop-up rooftop tent, and just about anything in between, and have it shipped to their home.
The accessories business is growing at Ford dealers as well, thanks in part to the number of new Ford vehicles coming to market. The newest addition is the compact Maverick pickup that went on sale this month with its own catalog of more than 160 new Ford parts and accessories. Ford Licensed Accessories add-ons from popular brands like RIGID®, Yakima®, Thule® and FOX® are now available for Maverick pickup customers to roll in at purchase or to customize their trucks down the road. For the first time, a truck cap is available from Ford dealers at launch with a SnugTop® offering for the Maverick pickup.
All Star Mustang EcoBoost HPP†
This Mustang EcoBoost High-Performance Edition, Gene Tjin's yin to brother Neil Tjin's Mustang Mach-E yang, personifies true pony sports car tradition with a stunning custom teal green paint scheme from South County Auto Body featuring white and orange accents.
A contrasting aero body kit from Anderson Composites creates a performance stance with air lift suspension and aggressive Falken FK510 tires mounted to Vossen LC2-A1 wheels. A custom orange-painted Baer Brake upgrade is visible through the white spokes.
A COBB Tuning intercooler and cold-air intake can be found underhood, while a full white Katzkin leather interior and Almond surfboards on top complete this California cruiser.
M2 Motoring Mustang GT†
Project vehicle veteran M2 Motoring developed this track-minded speedster based on a 2021 Mustang GT with Performance Package. Equipped with a production 5.0-liter Ti-VCT V8 engine and 6-speed manual transmission, the car wears custom Motorcraft livery and features Ford Performance Parts upgrades such as a 750HP supercharger kit, enhanced half-shafts and Performance Pack Level 2 front splitter.
Chassis enhancements come courtesy of Ford Performance lowering springs, Ford Performance Parts GT350R big brake kit, and Mach 1 adjustable camber/caster plates. The car rides on 305/30R19 front and rear Goodyear® Eagle® F1 Supercar® 3 tires with 19-inch GT350 wheels featuring black lug nuts.
Interior modifications include custom laser etched armrest, custom Recaro RPSP leather seats, GT500 instrument panel trim and a Ford Performance carbon fiber shift knob.
All of the vehicles shown have been modified by independent vehicle modifiers for SEMA. They are for demonstration purposes only and are not available for sale by Ford. Ford's display of these vehicles is not intended to, nor does it constitute an endorsement of the vehicle modifiers, vehicle modifications, or use of the vehicles by Ford. Ford has not evaluated these modified vehicles. Vehicle owners and modifiers should consult their Ford's owner's manual before modifying vehicles and for proper usage. Vehicles that are not street legal or certified under FMVSS and safety and emission regulations are not intended or certified for use on public roads.