Joined

Nov 30, 2014
Threads
Messages
Reaction score

780
Location
First Name

Stefano
Vehicle(s)

Mustang EcoBoost MT Race Red EURO - NO MORE
Hi guys!
I know that this mod is so easy that it does not need a guide\tutorial, but I got many PMs asking where I found my shiny new US decklid so I think it would be good to make a thread with all info in one place, useful for the search function ;)
As all of you already know, EU\AU Mustangs have a different rear decklid, or more precisely, a different badge on rear decklid:
- Ecoboost has a faux gas cap with a small running pony inside;
- GT has a faux gas cap with 'GT' letters inside.
Instead US models have:
- Ecoboost has a running pony;
- GT has 'GT' letters.
Actually, the EU version is very similar to the 50th annyversary package (it's identical, with a small '50 years' under the pony\gt letters), but since the grass is always greener on the other side, from the beginning we always admired the 'original' badge of US Mustang.
The first idea was to swap only the badge, but it is a bit impractical because ATM we still don't know if the pins on the back of the badge (and the corresponding holes) are the same. We can't risk to have some holes visible out of the badge shape.
So the best solution is swapping the entire decklid.
Cons? Price, and shipping costs because it's big, and it's only in US.
Pros? You can sell your EU decklid to some american guy ('the grass is always greener..' is not only for us
)
So the tip is: buy it, send to stackry with a bunch of other stuff and then make a single big shipping from US. You will save big money
The cheapest US decklids I found costs only 70 USD and are from
Newtakeoff
:
Ecoboost
http://www.newtakeoff.com/2015_ford_mustang_rear_trunk_lid_blackout_panel_with_pony_emblem.aspx
GT
http://www.newtakeoff.com/2015_ford_mustang_rear_trunk_lid_blackout_panel_witth_gt_emblem.aspx
V6 (if you like the pony with bars)
http://www.newtakeoff.com/2015_ford..._blackout_panel_with_tri_bar_pony_emblem.aspx
Don't know the shipping costs from their site, but I found that they also sell via Ebay, with free shipping in US:
Ecoboost
http://www.ebay.com/itm/15-16-Ford-...504-/252102556932?vxp=mtr&hash=item3ab27bbd04
GT
http://www.ebay.com/itm/15-16-Ford-...504-/311631748402?vxp=mtr&hash=item488eb31d32
V6
http://www.ebay.com/itm/15-16-Ford-...504-/311374821304?vxp=mtr&hash=item487f62b7b8
I bought the Ecoboost decklid and it arrived with stackry and two boxes of wonderfull stuff
The decklid is perfect.. and is beautiful!
I followed this CJPP video to install, and that's very simple.
[ame]
First, open your trunk and simply remove with your fingers the two trapezoidal shape black plastic covers at both sides
You can see the bolts that are keeping the decklid. Remove all 4 with a 7mm tool
Place some tape on the edge of the trunk to avoid scratching it, then with a plastic pry bar (or something similar) push down the decklid until it pops off.
Be careful, before removing it you need to disconnect the backup camera connector!
Then remove the two screws holding the camera on the decklid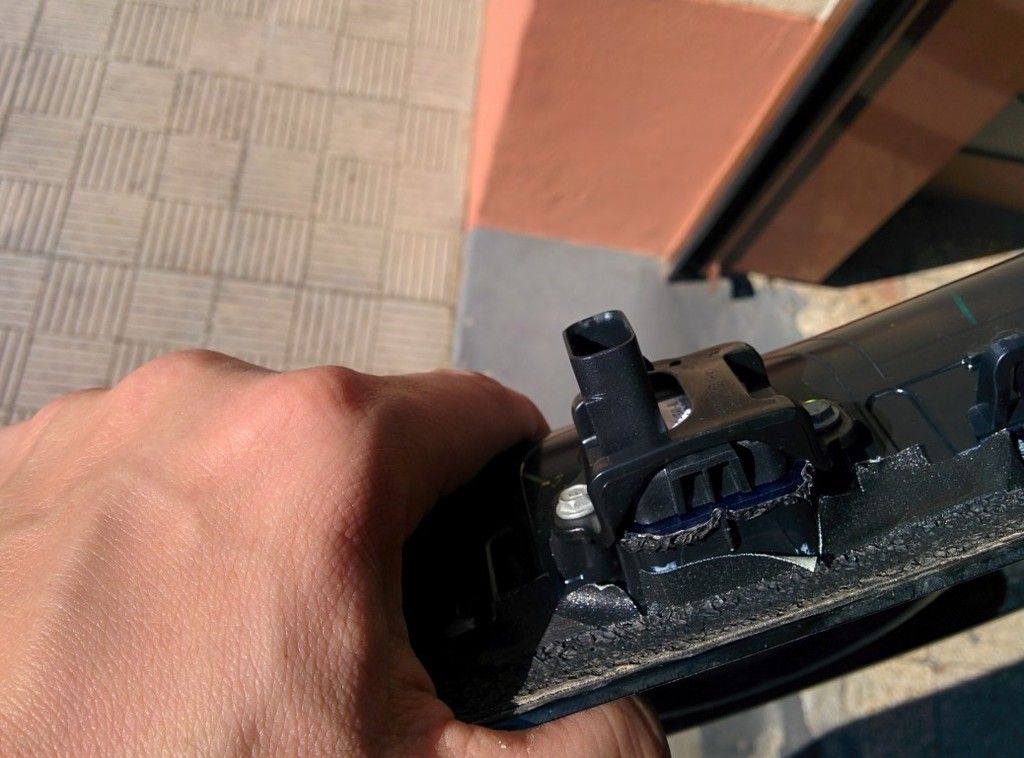 Some camera details
This is the backup camera socket
My new decklid is missing a bolt socket but no problem, 3 will be enough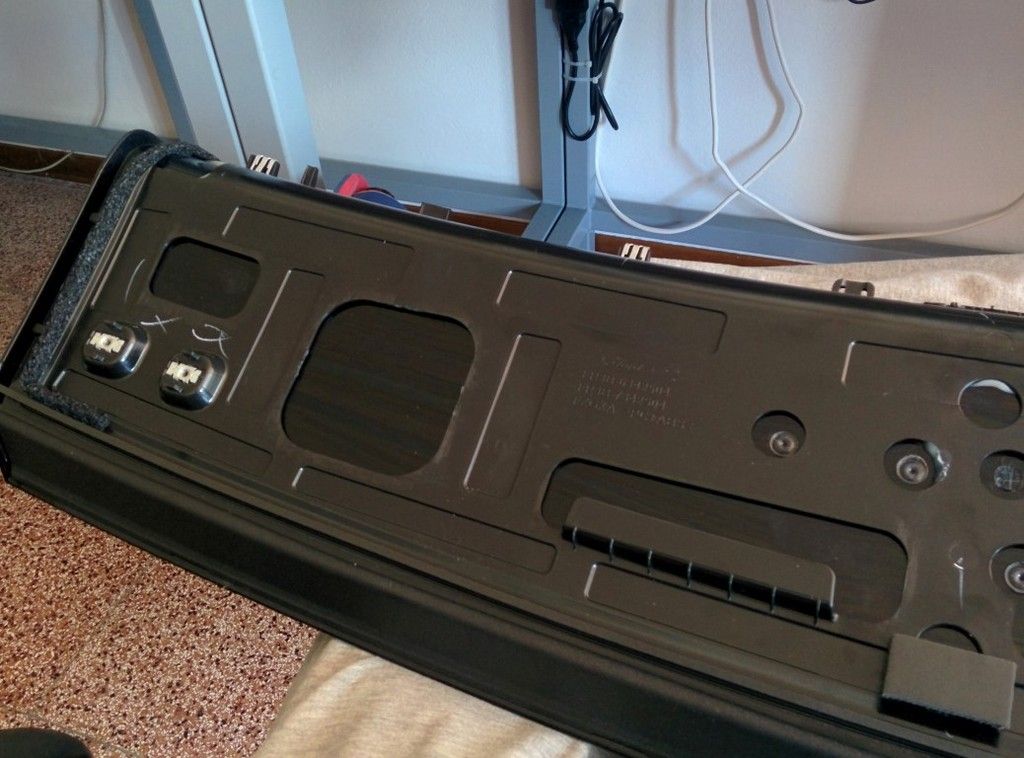 Some comparison shots - ok I know, it's not fair because the stock EU is very dirty.. but I was impatient to install the new one
To install, simply do the steps in reverse order: reinstall backup camera, put back connector, push decklid onto the trunk (be sure to get the bottom lip in place - see the video) and put back all bolts an covers. Ta-dah!
Direct comparison: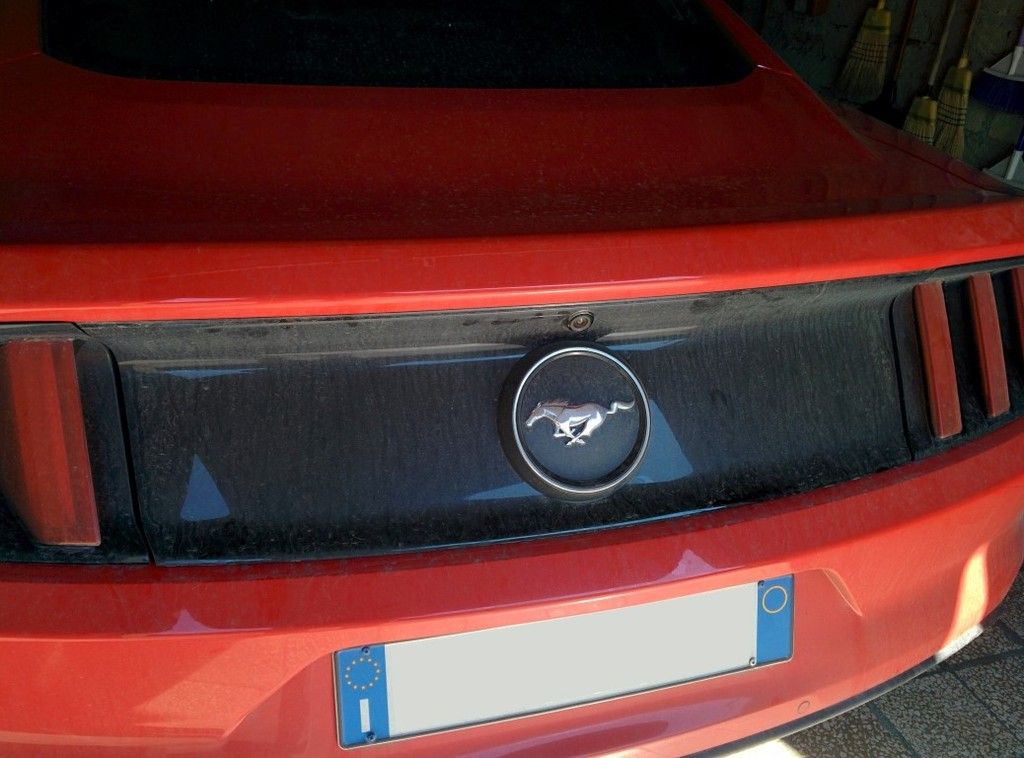 :cheers: