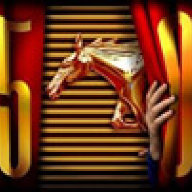 Administrator
Administrator
I know this has been posted in other threads but in case anyone missed it --
CNET Roadshow's Emme Hall had a chance to interview Ford's Raj Nair at the 2017 Detroit Auto Show and she managed to tease out a few details about the future Hybrid Mustang (S650) from the Chief Technical Officer.
In the interview, Raj provides enough clues to piece together that the Hybrid Mustang will very likely feature electric motors mated to an EcoBoost turbo V6 engine. Perhaps not shocking to most, but good to have some confirmation of what we can expect.
You can watch the complete video here (relevant Q&A below):
https://www.cnet.com/roadshow/videos/lets-chat-with-ford-cto-raj-nair/
Q: Please tell me this hybrid [Mustang] is going to be more like a Porsche 918 than a Prius. How are you going to use that hybrid technology to give the Mustang the performance that consumers and fans are expecting?
A: That's exactly right. We're talking using electrification to give our consumers more and in the Mustang it's all about performance. So we're talking about V8-like performance and at the low-end even more torque available with the electric motors. It's going to be a very, very fun hybrid to drive.
Q: So maybe an all-electric launch?
A: I wouldn't say all-electric, but the great thing about electric motors is that they make torque at very low RPM, instant torque, so you couple that with an EcoBoost type engine and you have a great combination.
Q: We'll see if that crosses over to any of the other muscle cars. If we're going to be seeing now hybrid Camaros, hybrid Challengers, you guys could launch a whole new segment.
A: Yea, hopefully we'll be first in that segment.
Q: You have your pick of any car in the Ford fleet, I know you do. So what are you daily driving right now?
A: My daily driver is a Mustang GT. Even in the winter.