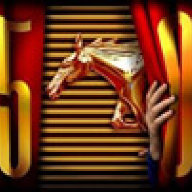 Administrator
Administrator
We're thrilled to present to you the most life-like and accurate preview yet of the production base-model 2015 Mustang, skillfully rendered by Mustang6G resident artist, chazcron!
What makes these images different than any before it is that they are not the result of speculation, but refined from CAD images of the actual car, with our various spy photos used as a starting point. What you see here is a digitally accurate preview of the base 2015 Mustang; and we think it's quite a looker.
The production front end design comes as no surprise as it was shown in unfinished form in these
earlier spy photos
. What's new however, is that we can now show an accurate preview of the production rear. The most distinguishing elements are the distinctive louvered tail lights and the triangular framed reverse/fog lights in the lower rear bumper. The new Mustang gets a sleeker overall silhouette with an angled fastback rear roofline which extends deep into the trunk lid and a slightly rounded rear valence to give the car a sportier appearance.
One design feature that is new to Mustangs and not yet reflected in this model is a shallow double-bubble roof that would only be slightly visible from these angles. This will be shown on renders to come. Overall, Ford designers have kept its restyled 50th Anniversary pony car quintessentially Mustang in looks, but breathed many modern elements into the new model.
When will we be able to see this render brought to life by Ford? Our sources have indicated that we will see the S550 in December with the car being teased in the next couple of months. So stay tuned Mustang fans, it's going to be an exciting end of the year!
Big thanks to chazcron for his amazing skill and hard work!