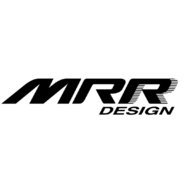 Joined

Mar 21, 2015
Threads
Messages
Reaction score

1,632
Location
Vehicle(s)

Mustang
Just like the Title says Help us design the new M700 GT500 Style wheel !!
Get involved and be part of the process from step one to final production, As you know MRR Wheels was the first to produce Wheels exclusively for Mustang direct application in Flow Forged construction including the the first manufacture to bring you high quality flow forged replica style wheels. With this in mind of course we are stepping in on the new GT500 wheel model.
​
Here are two images that high light the original wheel shown in Carbon Fiber.

As some may know by now the original GT500 wheels are produced in a 20x11 front and 20x11.5 rear which is HUGE but perfectly paired for this particular model, as for what we will offer will be a definitely 19" inch with wide ranges
19x10, 19x11, 19x10.5, 19x11.5 and possible 20x10,20x11
Here are some of the must have 100% for sure features that a Mustang wheel requires

Construction
Flow Forged ( Rotary Forged )
Sizes
19x10, 19x11, 19x10.5, 19x11.5, 20x10, 20x11
OE center cap acceptance
OE tpms acceptance
OE lug nut hardware acceptance
Big break clearance ( no spacers required )
100% Hub centric
​
Now the design.... when I said we would start on step one I meant it, these two below 3d graphs are literally the first graphs in which we start tweaking the design details from spokes to profiles etc so for now I leave you with these two graphs, yes we know the spoke design is not accurate but we will do the proper changes on the next graph, for now help us decide on the profile, both graphs may look the same but look carefully as curvature design is different.
So which is design would you prefer
ALPHA or BETA
​
ALPHA 1


ALPHA 2


ALPHA 3


ALPHA 4


BETA 1


BETA 2


BETA 3


BETA 4

Join in and let us know your thoughts !