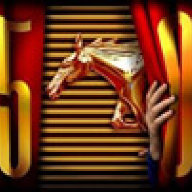 Administrator
Administrator
Unlikely comparison, but still an enjoyable watch and nice respect paid to two impressive vehicles.
Price:
Mustang Bullitt - $46,595
Civic Type R - $35,700
Specs - Bullitt / Type R
480 hp / 306 hp
420 lb-ft / 295 lb-ft
5.0 L V8 / 2.0 L 4-cylinder
15 city and 24 highway / 22 city and 28 highway
3,705 lbs / 3,117 lbs
James and Thomas take the new 2019 Honda Civic Type R and pit it against the Special Edition Ford Mustang Bullitt. With massive followings from both sides of the muscle/tuner spectrum, the boys explore the cars driving dynamics and what they are like to live with every day. Why do they have such huge followings? Is it deserved? Exterior and interior styling comparisons help figure out which one takes it in the looks department, and the back roads do the rest. Watch to see the outcome.
Last edited: