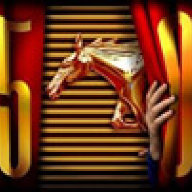 Administrator
Administrator
We are happy to bring you another Mustang6G and J&M Products / @Hotpart.com Giveaway Contest!
PRIZE
PRODUCT DETAILS:
This Stainless Steel Clutch Hose from J&M Products is a direct-fit replacement upgrade for all 2015-Present Mustangs with a manual transmission. This hose will improve your clutch pedal modulation and clutch performance.
Stainless steel hard line
PTFE Lined stainless steel braided -4 flex hose reduces line expansion
Replaces factory plastic line
Designed for high temperature, performance applications
Includes the necessary #10 O-Ring
Better clutch modulation
Reduces clutch chatter
CONTEST RULES

Who
This giveaway is only for members who will be installing this product for personal use on their S550 Mustang (not for resale).
When
The giveaway contest starts now and will end on Friday night, April 16 at 11:59pm ET.
The winner will be chosen right after the contest closes and announced the following day.
How
Post a photo of your S550 Mustang to enter.
Your post # will become your virtual raffle ticket.
Only one entry per user. Multiple entries from the same person (or registering multiple user accounts) will result in the deletion of all your entries and suspension of your account.
At the close of the contest we will randomly select (using a random generator) one number from the total number of posts in this thread (minus the OP). The member who made that post will be the winner!
Thanks again to our generous friends at Hotpart.com!
**NOTE: This is not an open thread for discussions. Any posts that are not an entry for this giveaway will be deleted.**