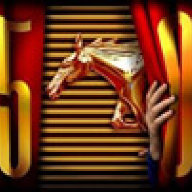 Administrator
Administrator
We are happy to bring you another Mustang6G and J&M Products / @Hotpart.com Giveaway Contest!
PRIZE
PRODUCT DETAILS:
Direct OEM Fit each fitting is of OE design so NO adapters are necessary.
No volumetric expansion (hose swelling) for powerful braking and amazing 'feel'
Suitable for all applications including extreme racing.
Exceeds the latest DOT standards backed up by independent laboratory reports.
Trivalent zinc plating exceeds DOT salt spray test.
Design allows high temperature operation and longer life.
Every hose is pressure tested to 3000 psi. (207 Bar)
Quicker brake response. Better brake modulation.
Every hose is stamped with U.S. DOT registered number.
Outer protective covering.
CONTEST RULES
Who
This giveaway is only for members who will be installing this product for personal use on their S550 Mustang (not for resale).
When
The giveaway contest starts now and will end on

Wednesday night, January 22, 2020 at 11:59pm ET.

The winner will be chosen right after the contest closes and announced the following day.
How
Post a photo of your S550 Mustang to enter.
Your post # will become your virtual raffle ticket.
Only one entry per user. Multiple entries from the same person (or registering multiple user accounts) will result in the deletion of all your entries and suspension of your account.
At the close of the contest we will randomly select (using a random generator) one number from the total number of posts in this thread (minus the OP). The member who made that post will be the winner!
Thanks again to our generous friends at Hotpart.com!
**NOTE: This is not an open thread for discussions. Any posts that are not an entry for this giveaway will be deleted.**