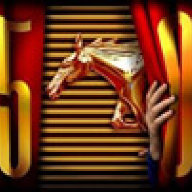 Administrator
Administrator
We are happy to bring you another Mustang6G and J&M Products / @Hotpart.com Giveaway Contest!
PRIZE:
J&M Products 2015-2017 Mustang GT X-Pipe Resonator Delete
See the product thread on the forum.
PRODUCT DETAILS:
Features and Benefits:
Converts Factory "Resonator" Mid-Pipe to an "X" Pipe
Improves Exhaust Flow and Sound
304 Stainless Steel Construction, not the cheap 409 variety
Cut and Clamp Design
Reuses Stock Catalytic Converters – Smog Legal
Fits All 2015-2017 GT Mustangs
Flows More Than OEM Resonator
Easy Do-It-Yourself Installation
Much Lighter than OEM Resonator
Includes (2) New Rear Band Clamps
No welding required
CONTEST RULES:
Who
This giveaway is only for members who will be installing this product for personal use on their S550 Mustang (not for resale).
When
The giveaway contest starts now and will end on Tuesday, August 30, 2016 at 11:59pm ET.
The winner will be chosen right after the contest closes and announced the following day.
How
Post a photo of your S550 Mustang to enter.
Your post # will become your virtual raffle ticket.
Only one entry per user. Multiple entries from the same person will result in the deletion of all your entries.
At the close of the contest we will randomly select (using a random generator) one number from the total number of posts in this thread. The member who made that post will be the winner!
Thanks again to our generous friends at Hotpart.com!
**NOTE: This is not an open thread for discussions. Any posts that are not an entry for this giveaway will be deleted.**