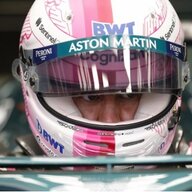 Joined

Oct 7, 2019
Posts
Reaction score

498
Location
First Name

Andy
Vehicle(s)

17 GT350, 17 Explorer, 16 Fusion
Vehicle Showcase
I suggest that almost every member may give you their own definition of what is the "Best Year" for purchasing a GT350 for the 6 years that these terrific 2nd generation Shelby Mustangs were produced.

With that being the case I would encourage you to come up with your own list of important aspects of what you would like to see from a GT350/R which is based on not much track time and driving your car to/from work on nice days and weekends therefore you might consider some or all of the following:

* Best chassis, suspension, steering, braking- No doubt the 2020 GT350R is the choice here but in spite of what some may say the 2020 GT350 does not get the 2020 GT500 steering rack as it only comes on the 2020 R model therefore keep that in mind.

* Best seats and interior - Of course that is all subjective and you must choose between Recaro Seats and Sofa Seats all dependent on your needs and desires.

* Best model - Would you like to own a 2 seat or 4 seat GT350/R.

* Best color - This issue is very important to me as I like Black and Red cars but also like unique colors such as Grabber Blue and Orange Fury therefore something to keep in mind when purchasing your car.

* Best body panel fit - Again all subjective but my favorites were my 2017 and 2018 cars with the 2015 and 2016 cars being good as well but subject to bumper sag before that issue was addressed for the 2017 MY. My least favorite is my 2020 when it comes to body panel fit and finish.

* Best wheel and tire combination - If want to own and drive your car on alloy wheels, smaller and less expensive tires then a GT350 will be your choice but if you want CF wheels, Cup 2 tires and larger front and rear wheels then the R model would be your choice.

* Best price - Obviously a GT350 will be less expensive than an R model all subject to your budget? In addition the earlier the model year typically the less expensive they are.

* Best engine - Again all subjective but suggest that the Gen II engines may be a little more reliable on the long term but then again most Gen I engines are operating just fine as well.

If you plan on purchasing a used GT350/R do your homework with respect to mileage, maintenance, condition, warranty and driving habits of the previous owner but if you are purchasing a brand new GT350/R then you have nothing to worry about.

Good luck!
GREAT WRITEUP