Joined

Nov 30, 2014
Threads
Messages
Reaction score

780
Location
First Name

Stefano
Vehicle(s)

Mustang EcoBoost MT Race Red EURO - NO MORE
Hi guys!
I know we already have a
similar thread
from [MENTION=14834]John577[/MENTION] but actually he swapped EU fog lights with an aftermarket version so it's not the same
, so I think to open a new thread.
In the long wait for our cars, we had a long discussion here on the forum about all the lights differences between US and EU models. Besides all the other lights, the fog lights are different too.
US fog light is LED, with a nice white light and a cool look.
EU fog light is halogen, with yellowish light and a '90s look. More, since tribar drl are disabled here
addle:, we have drls in fog lights, with a second bulb fitted in the same housing. Weird

So, among other things, I always thought to replace EU fog with US led version. Checking online, prices are crazy (over 400$ EACH from dealer, over 100$ from online vendors\ebay), also considering that I never use fog lights...

However, some time ago a good mate here on the forum, that was reading our discussion about fog lights, offered its spare fogs for a bargain and I ended up getting them. Thanks [MENTION=12448]pinero61[/MENTION] ! :first:
Here they are!
I used Stackry for collecting a bunch of stuff from US and get it all together in a single delivery (thanks Stackry): I have many items to install so I need to remove bumper only one time (I hope this is the last time...)
These are our weird fog lights:
After removing the bumper (with my wonderful
GUIDE
) you have only three screws to remove for freeing the fog light.
(I forgot to take a picture now.. can I borrow one from your thread John? Yes? thank you!
)
Then I made a small comparison between the two:
The good on the right, the ugly on the left
You can see the connector for drl on the bottom and the connector for fog light on the back
And I did some lab tests too :lol:
EU (halogen)
US (led)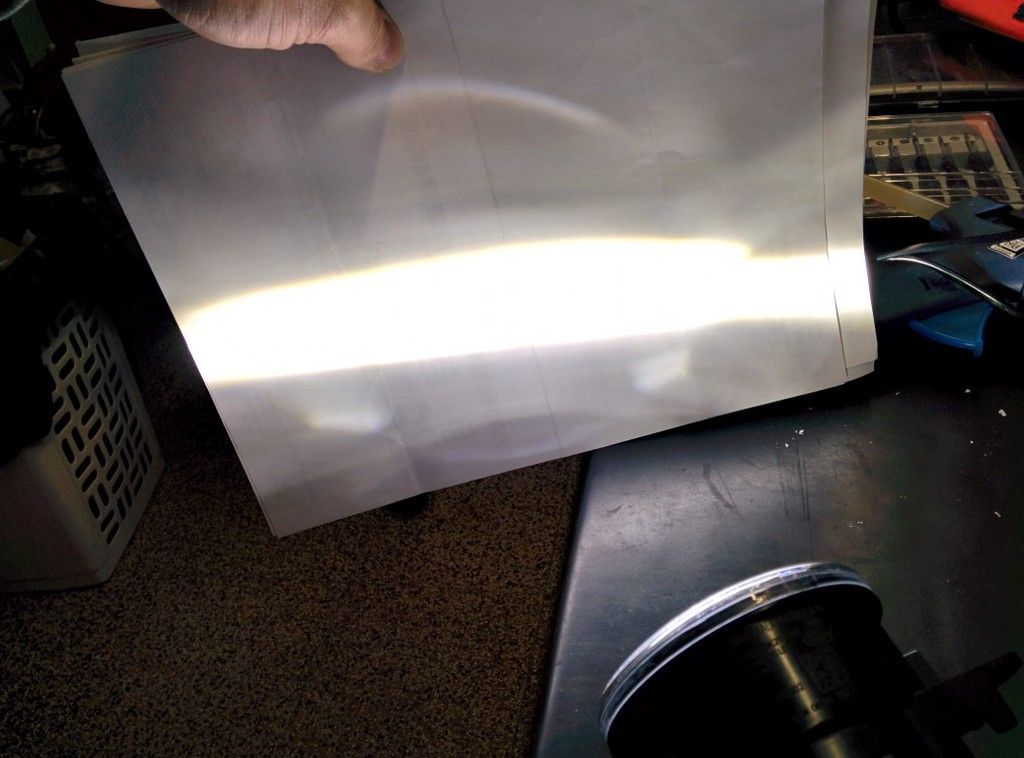 The pattern is the same but looking at the light when on the led version is nicer to see - not to mention the light color temperature. Also, you can see how different is the current consumption. This worried me a bit about the car not sensing then when on and maybe cutting power, but hopefully they works
OK now installing the new lights (these are a direct fit, no modding required - even the connector is the same), doing a ton of other stuff (other threads will follow) and putting bumper back on.
(oh yeah I'm spoilering the new switchbacks! Whoaaa

)
In my opinion these are really beautiful, not to mention comparing it to the crappy EU version.. The simil-rectangular shape is very cool!
Some daylight pics:
Light output is higher, now if I turn them on I can see the light they make! With the standard EU crappy fogs, I can't notice if they are on or off.
My advice? It's a big improvement in look, even when off. When on they are beautiful, and probably will also work better with fog
Now I need the beautiful rear led fog light
recently installed
by John..!
:cheers: