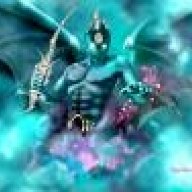 Joined

May 5, 2016
Threads
Messages
Reaction score

1,340
Location
First Name

Mike
Vehicle(s)

'20 Shelby GT500 Rapid Red / '01 Metallic Red C5 / '17 White Overland
Greets all,
There was a post about the car covers, especially the outdoor cover, well since that post is buried and didnt want to dredge up that post, I figured I'd make a new one in case anyone was interested. As I made a mention about a month The outdoor cover was nowhere to be found, so after speaking to ford performance they suggested I contact ford CCR, which I did and asked what was going with the outdoor covers, luckily the woman responded back and told me there was a manufacturing issues with the cover which is why there was a delay, but that she has the new part#'s for the two outdoor covers, 1 for the CFTP wing and the other for the base wing as posted below:
VLR3Z-19A412-F is replaced by VLR3Z-19A412-P (CFTP Wing)
VLR3Z-19A412-A is replaced by VLR3Z-19A412-N (Base wing)
So I got to the dealer which had the lowest price and purchased the "F" version on their site but in the notes wrote as per CCR to order the "P" version which is the replacement. 2 weeks later it arrived but between bad weather and busy with work I didnt get a chance to do anything, but today I had down time and the weather was nice, so here are the pictures. The material is very soft and almost rubber texture, wouldnt surprise me if it did have some rubber in the manufacturing of the cover. It does NOT come with the cable or the lock to tie it down, that is something you have to purchase separately, luckily my 2016 CS cover my wife bought came with the cable and lock which I will end up using for this.