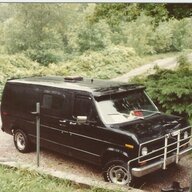 Joined

Nov 12, 2020
Threads
Messages
Reaction score

2,031
Location
First Name

Jeff
Vehicle(s)

Chevy Silverado & Nissan Sentra SE
Exactly what I said re Stellantis - They are not stopping EV production, they are channelling resources INTO EV production

In the US maybe - already working fine in some countries
Hello; First thing is we did not misunderstand. They are taking from ICE production to enhance EV production. Reasons can have interpretations. I get yours and do question them. Currently there is legislation looming stating these companies will not be able to sell product in some places starting between 2030 to 2035. These are not a more reasonable sort of timeline of adjusting production of pure EV's as demand increases. They are the "set in stone" sort of timelines.
Takes years to set up a production line so they have to make some moves years in advance even if the supporting infrastructure is far from being in place. Lack of supporting infrastructure is one of the ignored "elephant" in the mix.
So yes, some companies are channeling production capacity to making pure EV. Volvo has already farmed out it's ICE engine production to an affiliated but separate production company. Not up on the details about how they have restructured but have not read such is because they cannot afford to do both.
Stellantis may be in a money flow situation such that they need to cut expenses to enhance EV production. Regardless lets us not sidetrack the thread into a pointless discussion about that specific issue. I agree they are firing lots of people, shutting down a plant and using the freed-up monies to build EV's.
The leaders of some automobile companies may be full-fledged EV champions, or they may be hedging bets by trying to have product. If the EV push is a premature as I think it will turn out to be some will be left holding a lot of expensive product they cannot sell at a profit. I guess they have to do something due to the "set in stone" timeline.
Even the EV & anti-fossil fuel champions say the electric power grid "must" be rebuilt costing trillions of dollars. These sorts of statements are thrown out in the nature of it is worth all the spending because it will save the planet. Or perhaps we will force the no ICE and all EV legislation on you so there will not be any choice but to build up the power grid.
Reality last hot season was turn off or down the AC and do not charge up the EV's for a while in some places. Such is the ignored gorilla in the mix. A logical approach might be to have a more robust grid up and running before adding crippling demand.
I ask again about those living in apartment budlings or other rental places without the option to have a personal home charger. So far, the EV is suited to the more well to do with a house and limited use demand from an EV. The sort of folks who will have two or more vehicles only one of which will be a virtue signaling EV.