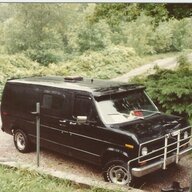 Joined

Nov 12, 2020
Threads
Messages
Reaction score

1,470
Location
First Name

Jeff
Vehicle(s)

Chevy Silverado & Nissan Sentra SE
It is hard to evaluate what is in a driver's mind in moments like these. Even though these guys are the best in the world, they are still human. All of this happens literally in milliseconds. We and the stewards then have the benefit of slow motion and camera angles. And then we all have to try to determine what was going on and who is to blame. It is a daunting task and really next to impossible.

All that I ask just like in every sport is that the calls are equal all the time. However I think that is next to impossible as well. If it is always called racing incidents with no penalty then it seems unfair to the one that might get the worst of the accident (DNF, pit to repair, etc) and certain drivers would most likely be embolden to say F it especially if they have nothing to lose.

So we have what we have and come on forums to complain and discuss. Nothing will change.
Hello; Sorry. I do not buy into the notion blame cannot be parsed out. All the video and slow motion make such possible.
I do buy into the notion calls be equal all the time. Too many thumbs on the scale are the issue to me.
I get that with regard to the particular incident between Max and Lewis under discussion, both drivers were going for the same space on the track. The defining factor being only Lewis had track space in which to move over. Max was at the edge of track limits and during the incident was forced further off the track by contact from the MB.
Again, I point out that during that same race there were several times when two cars were racing side by side into and thru the curves. Each driver giving the other space as they approached the changing apexes of the curves.
Such did not happen during the Max-Lewis crash. In a real sense both drivers were pushing things too far. However only Lewis had actual track space available on which to move over to his left. Lewis literally drove into the side of Max's car when he had room to do side by side racing. Both are aggressive drivers. Both make aggressive moves. Neither was without blame in the incident, yet only one was punished. Thing is those of us who do not have a blind spot for Lewis have seen too many such toss up incidences go in Lewis's favor. This being only the latest.
It may be just as marriage turns a perfectly wonderful girlfriend/boyfriend into a husband or a wife, that winning a lot turns a driver into a selfish prima donna it's all about me sort.
I am not a Max fan boy. I was pleased to see some car other than the MB be competitive, but Max has tarnished his own image. First with his radio talk and as time went on with track antics culminating with disobeying team orders recently. I still call for him to be benched for the last race. The team is the important entity, not the driver.