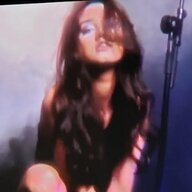 Joined

Apr 21, 2021
Messages
Reaction score

1,022
Location
Vehicle(s)

Ford Tempo, Ford Mustang,FFR,Crown vic.
It isn't that it is "too hard." The bottom line is weight and the purpose. The GT500 is fat enough as is and a convertible variant would be an ultra pig what with requisite stiffening panels needed as well as the top mechanism. This would be quite a bit beyond the scope and pretty much neuter the performance the vehicle was capable of. In essence, it was never even a consideration, thank God.

Too bad Hau didn't make this comment at inception or one regarding the fact that there would be no manual transmission S550 GT500. It sure would have saved a lot of wasted bandwidth.
They could , I know I'm crazy, but hear me out.lol
They could build a car that "looked" like a Shelby But with the Gt powertrain for those that want the look.
Wasn't that basicly what the ORIGINAL C/S in the late 60's was?
I don't know why anyone would want a 600+hp convert anyways. Other than my stick is bigger than your stick contest.
But then again, I don't have a death wish. So there is that.