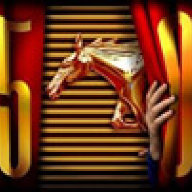 Administrator
Staff member
Administrator
In an interview with Ford's European Sales and Market Chief, Roelant de Waard, regarding the highly anticipated 2015 Mustang, he told AOL Cars that the rumored s550 Mustang "would be a muscle car through and through," but would not go as far as to commit to a v8 Mustang being available when it arrives in the UK. Regarding the Mustang's iconic status here in the U.S., American customers may be relieved to hear that:
[W]e have said we are not going to European-ise the Mustang with a hybrid or anything like that. This will be a muscle car through and through. Part of the deal with the U.S. letting us have one of their icons was that we kept our hands off it and that it had to be a 'proper' Mustang, so it will be.
When asked what changes would come to the next Mustang, the Ford executive responded:
Anything I say will be misinterpreted. On one hand, I think there are certain aspects of the Mustang brand that are sacred and on the other there are some that can change, like the F150... being really successful with an EcoBoost engine.
The latter comment should be no surprise with rumors abound that the 50th Anniversary Mustang will likely be available in Ford's turbo four-cylinder EcoBoost engine.
de Waard also responded to Top Gear host Jeremy Clarkson's recent mocking of Ford's decision to fit a EcoBoost four-cylinder in the muscle car for Europe. He said that the last thing he wanted to do was "make Clarkson unhappy." "I don't think anyone can pretend they know how to keep Jeremy happy, but I sure hope we do with the new Mustang," he added.
[Source:
AOL Cars UK
]