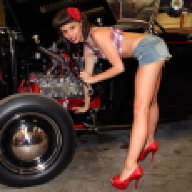 Mustang is my middle name
Yup, so every overcast-type day, eruption green is gonna look like shite. No thanks.
In your opinion, which has zero weight with me. Most of us think Eruption Green looks awesome! Why are you on this thread if you dislike the color, eh? Dark green is where it's at, the darker and greener the better.