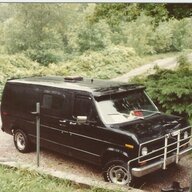 Joined

Nov 12, 2020
Threads
Messages
Reaction score

1,863
Location
First Name

Jeff
Vehicle(s)

Chevy Silverado & Nissan Sentra SE
Hello; This would be a good road test subject for one of the auto magazines. They are full of EV articles of late. Well at least Motor Trend is. I plan to allow my subscription to expire as it is full of cars of no interest 90% of the time. They even had to stretch things to get the F-150 EV to be truck of the year. But I ramble.

They could have an EV and an ICE of similar size and comparable gasoline MPG and electric MPG, if possible. Have the cars do a road trip from NYC to LA. Have two parameters to measure. One being who gets there first and another what did it cost to fuel/charge up. Not a cannonball run, but at normal speeds.
Guess the routs will have to be different as the EV will have to route so as to find chargers.

Second thought. Maybe from Washington DC to Seattle Washington with a required pass thru Middlesboro KY. That would be of actual use to me as i live close to Middlesboro. They would be required to take pictures of the team and cars in front of the aggravating tunnels in the Cumberland Gap National Park.
I was in troop 32 of the Boy Scouts of America back when that park opened. We scouts were part of the opening ceremony.