V8
A rather tasty Yellow V8 Fastback, to boot.
http://www.autocar.co.uk/car-review/first-drives/2015-ford-mustang-fastback-50-v8-review
They find the the clutch positive, the gear-shift slick and notch free, and the V8 Coyote smooth. Interior quality is a let-down, given the Mustang costs the same as BMWs in the EU.
Ford engineers have tweaked EU models to be a sharper steer with adjustments to the rack and front suspension, being more direct and giving the 1.7t car a more nimble feel. It also has a better cooling system (which we knew from lack of Bonnet vents).
Overall, they love it. 4/5. Same score they gave the 2010 Camaro (which they also loved).
There have always been compelling reasons for those who have fancied one. This time the case is more appealing than ever. The Mustang is a piece of officially warranted, correct-hand-drive muscle coupé, and while it isn't without some compromises, few cars have all of its charms. Fewer still do so without asking for considerably more than £32,995.
EB Vert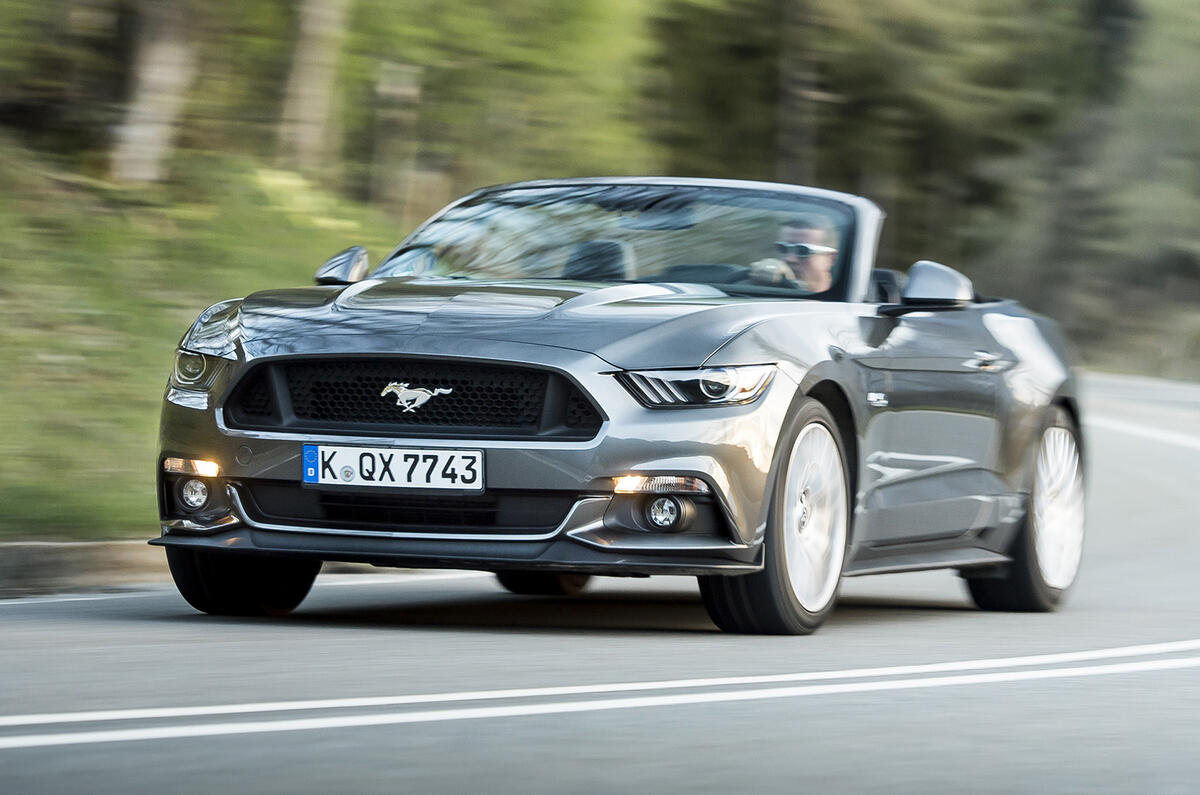 http://www.autocar.co.uk/car-review/first-drives/2015-ford-mustang-convertible-23-ecoboost-review
The vert they are less than happy with. They think the EB is a good engine, but its no V8 and sounds a bit poor. WIth the lack of roof on such a long car, torsional rigidity has also taken a hit - there are also no wind deflectors, so motorway drives could become a bit of a mess. They weren't a fan of this one, and is merely average. 3/5.
The compromises with the roof and engine leave the Mustang convertible in a slightly odd place - at least with this engine. It's no better to drive than plenty of other convertibles at its £33,000, arguably no better looking, quite large on the outside compared to its size on the inside, and is a wide car to thread around.

You'd have to really, really want your four-cylinder convertible to be a Mustang to choose one. But it can also be had with the V8 (£37,005), which I suspect would pitch some of that allure back into it. There's something to be said for some open-top V8 woofle. Certainly, what comes through the speakers can't match it.