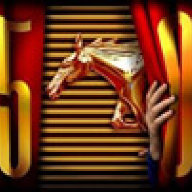 Administrator
Administrator
7th Gen Mustang S650 Previews by Chazcron! (@ Mustang7G.com)
Latest update from
@chazcron
This is 20 hours in. Its mostly 3D rendered, but I photoshopped headlights and grilles and minor touchups.. From the windshield back, I used my 2015 Stang model, so don't go looking for side scoops or any other updates.

The gif is an overlay of the 3D model at the angle of the leaked pic that I decamo-ed and cleaned up. Things line up for the most part.

I don't have my Mustang wheel model anymore, so I had to go with what I have. I know it is practically sacrilege, but those are my 2020 Corvette wheels.

I hope y'all find this angle more appealing.
And further edited by
@Ace
to give the S650 some mods.
Last edited: