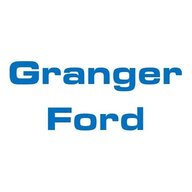 Well-Known Member
Diamond Sponsor
Joined

Aug 27, 2018
Threads
Messages
Reaction score

1,412
Location
Website
First Name

Zach
Vehicle(s)

2003 Cobra Mustang
This is long overdue, but I wanted to post some information regarding a couple of Mustangs we had in our shop recently. I'm not sure that we do a great job advertising it, but we are a Whipple Superchargers vendor and have had a good amount of demand with Whipple supercharger son the Mach 1. We installed a couple of Whipple Superchargers on Mach 1s here recently. Before we completed the install we did a Dyno test on the Mach 1 stock. This produced results between 395-400 hp to the wheels. This equals a drivetrain loss of approximately 15% from the advertised 470 crank horsepower.
Our technician does a great job on these installs and has done stage 1 and stage 2 installs. Our stage 1 comes with a 3 year 36,000 mile warranty and is our most popular option. The biggest difference between the two kits is the stage 2 comes with a bigger fuel pump (rather than a boost-a-pump), whipple throttle body, and a smaller supercharger pulley for more boost. Here are some pictures of the Mustangs, both are equipped with the handling package.
Once the supercharger install was wrapped up, we took it back to the dyno to see the results on the stage 1 package. I was extremely impressed with the driving characteristics of the car. I could put my wife in the car and she wouldn't have any idea that the car was not a stock configuration for the Mach 1. Whipple's tune has been great on the little bit of driving that I have done. Here are the final results on the Dyno:
The kit produced 575 horsepower and 470 Ft/lbs of torque. This is slightly lower than what Whipple advertised I believe. We used 91 Octane as 93 octane is hard to find in Iowa, so that may have had a small effect. But overall, I was really impressed with the performance and driveability of these cars. Both are
for sale currently
on our website and we charge $10,995 for the package installed. Certainly not the all-out horsepower that a GT500 has, but for those who want to row their own gears, the Handling package, Tremec transmission, and horsepower that the Mach 1 with a whipple supercharger provides is a great option! You also don't have to worry about paying ADM.
Zach