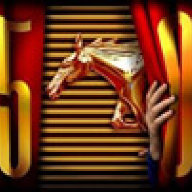 Administrator
Administrator
An anonymous source has sent us confirmation that the 2018 Bullitt Mustang is real and likely coming soon! As you'll remember, the S550 Bullitt was
officially unofficially teased
in a video featuring Dwayne "The Rock" Johnson. (Since it's the first solid evidence of the S550 Bullitt, we're breaking this off from the larger thread).
We now have much more than a teaser...
This is a Ford test sticker confirming the
"2018 Bullitt GT"
along with a few key details. It should be noted that these test stickers have VIN numbers pulled from an auto generator (similar to some early window stickers for the 2018 F-150 which had Ford Fusion VIN numbers). For the curious, this particular window sticker has a VIN that comes back as a 2009 Bullitt.
The 2018 Bullitt will be offered in
"Highland Green Metallic"
which is sure to be a close match to the familiar "Dark Highland Green" used on Bullitt Mustangs of old. It will come with the
5.0L Coyote
and have at least the option of pairing it with the new
10-speed automatic transmission
. On the exterior it's got heritage features to make it a proper Bullitt remake, namely,
rear window louvers
and
rear faux gas cap
which should carry the crosshairs design gleaned from the previously mentioned video.
As this is a test sticker, many of the finer details regarding the exact packaging and content remains incomplete (or in some cases inaccurate). Also, the listed sticker price should be ignored as the base price and options prices are missing.
We're less than two weeks away from the anniversary of Steve McQueen's Bullitt movie release date of October 17th so the stars may be aligning for Ford to make it official by teasing the 2018 Bullitt to the public. We've got our ears (and photographers) on the ground and will update everyone if we capture anything exciting to share… Stay tuned!
**BTW, the final window sticker will have a custom background specific to the Bullitt, similar to the ones seen on the GT350, Raptor, RS, etc.