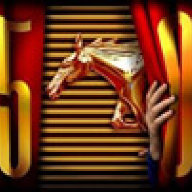 Administrator
Administrator
Wide Body Road Racing 2017 Shelby Super Snake Concept Car Unveiled by Shelby American in Southern California

Wide body concept introduced for first time on newest generation Ford Mustang platform
Road course focused package includes new suspension and brake options to maximize the wider track of the car
First concept vehicle introduced by Shelby American in over a decade

LAS VEGAS--(BUSINESS WIRE)--Shelby American, Inc., today introduced its 2017 Shelby Super Snake wide body study, the first factory concept vehicle in over ten years, to the media at Carroll Shelby International in Southern California. The concept includes new suspension, brake, tire and wheel options designed to maximize the car's wider track for road racing.

"Shelby American has been pushing the performance envelope since 1962," said Joe Conway, Co-CEO of Carroll Shelby International and CEO of Shelby American. "The success of our 50th Anniversary Shelby Super Snake, Shelby F-150 and Shelby Cobra programs have fueled a desire to stretch our team in new ways. The wide body Shelby Super Snake concept vehicle is a glimpse at our next generation track focused car, as well as a demonstration of Shelby American's vitality."

The concept car will also be unveiled to the public at the 5th Annual Carroll Shelby Tribute and Car Show on May 20, 2017, in the same location where it was introduced to the media. It will be displayed along with the recently announced pre-title Shelby F-150 Super Snake truck.

"Shelby American's wide body option for the previous generation Super Snake was very popular because it put more rubber under the car to improve traction for drag racing," said Gary Patterson, Shelby American President. "The current Shelby Super Snake emphasizes handling much more than the last model, which required a new approach with this concept. Instead of being optimized for straight line performance, the Super Snake wide body concept provides more grip on all four corners. It was designed to give drivers a serious competitive edge on the road course."

The wide body concept began with the popular 50th Anniversary Shelby Super Snake. Powered by a supercharged Ford 5.0L V8 engine, Shelby American added a fully adjustable coil over suspension system, bigger brakes, hardened wheel studs, stronger spindles and hubs, as well as a more aggressive wheel and tire package to put all 750 horsepower to the road.

"Adding approximately four inches to the car's rear track and two and half to the front, opened up new opportunities to maximize handling," said Vince LaViolette, Shelby American Vice President of Operations and Chief Test Driver. "The fully adjustable coil over suspension and the enormous Brembo braking system, along with wider wheels and tires significantly change the car's driving dynamics. This provides more grip for later braking and earlier acceleration out of corners. It will deliver more communication to the driver and better absorb track imperfections. The wide body Super Snake concept is every road racer's dream."

The "Lightning Blue" Shelby Super Snake concept includes:

Performance equipment

Shelby spec track suspension
Rear lower control arms
Performance spindle & control arms
Brembo Shelby brake system with 16" rotors and six piston calipers in the front 14" rotors and four piston calipers in the rear

Body components

Front fenders with vents
Rear quarter panels
Rocker styling kit
12.5" x 20" rear and 11" x 20" front wheels shod with Michelin performance tires
Hardened extended wheel lugs

The wide body Shelby Super Snake was designed and built at Shelby American's facility in Las Vegas. If the wide body concept goes into production, it will be available worldwide with the package registered in the official Shelby Registry.