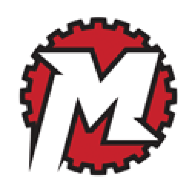 Joined

Sep 28, 2016
Messages
Reaction score

14
Location
Website
First Name

Mo
Vehicle(s)

Oxford White 2017 GT PP
Hey everyone!
Though we've been around this forum for awhile, as a recent sponsor / vendor we wanted to take the opportunity to share our current build and it's ongoing progress!
Our goal with this build is fairly simple - it's a daily driven street car that will see occasional road course and track use. That said, it needs to be quick, it needs to grip and it needs to maintain some sense of reliability!
2017 Mustang GT Premium PP - 400a - M/T :ford:
Currently Installed
Powertrain:
- MBRP Street Series Catback Exhaust
Suspension:
- ST Suspensions XTA Coilovers
- Steeda Subframe Aligment Kit
- Steeda Subframe Bushing Support System
Wheels and Tires:
- Volk Racing TE-37 Ultra 20x10 +30 // 20x11 +40 (Matte Blue Gunmetal)
- Bridgestone S001 275/35/20 - 295/35/20
Interior:
- Raceseng Ashiko Shift Knob (Brushed Aluminum)
- Kicker Hideaway Subwoofer
Exterior:
- XPEL Ultimate Paint Protection Film
- Less than desirable dealership window tint.
First Steps:
We picked her up from Matt Cabena at Angela Krause Ford in Alpharetta on 9/2017 (awesome guy to work with by the way!) And took the car straight to Atlanta Protective Films for the XPEL Paint Protection Film treatment!
10/2017 - MBRP Stainless Street Series Cat Back Exhaust:
It's common knowledge the 15-17 Mustang GT is much too quiet in stock form, and we wanted to fix that quick! We had recently installed an MBRP Street Series Exhaust on one of our customer's cars, and loved the sound, fit and finish! After considering a few other options, we opted for the MBRP kit and had it within two days. Installation is fairly simple, and due to it's multi piece construction, you can dial in fitment with ease.
11/2017 - ST Suspensions XTA Coilover Kit, Steeda Bushings, Spacers:
Rather than going for power first (it was tough to fight the urge!) we decided to start from the ground up, and focus on tightening up the suspension. We opted for the ST Suspensions XTA Coilover Kit for it's overall build quality, inclusion of camber plates and various available adjustments. We've used ST / KW on several vehicles in the past, and we're always impressed with the result! It's worth noting that even though we don't mind a stiff ride, these are super compliant on most roads! In addition, we installed Steeda's Subframe Alignment Kit, their bushing support system and a set of 25mm wheel spacers to fill the wheel wells for the time being. Once everything was installed and properly aligned, we noticed BIG improvements in the way the car handled overall.
Also installed are a front set of the ZL1 addons rock guards - highly recommended if you don't want to tear up your quarter panels with gravel and road debris.
11/2017 - Raceseng Ashiko Shift Knob!:
Nothing crazy, but who doesn't like a cool shift knob? We went with the Raceseng Ashiko Shift Knob in their brushed aluminum finish. This thing is HEAVY.
12/2017 - Volk TE-37 Ultra 20x10 +30 // 20x11 +40
After the initial suspension mods were finished, we were on a roll to further improve the handling and appearance of our Mustang. We looked at great wheel options from Vossen, Work, HRE and many more - but eventually decided on the legendary Volk TE-37. For those who aren't super familiar with the wheel, the TE-37 is a lightweight, forged monoblock wheel that has been knocked off more than a Luis Vuitton handbag:lol:. The TE-37 has been around for what seems like forever, but just recently in 20" sizing. After a few calls, we found a set here in the US and had them on the next day! The tires are 275/35 Front and 295/35 Rear.
This is it for now, but we have much more to come and we'll keep this updated as the car progresses!
Thanks for viewing!
Last edited: