In case you didn't get that order in last week before Valentine's Day, here's another chance for 15% off, plus we have 600 bottles of limited edition Chocolate Mint scent Detail Spray available while supplies last! And if you missed it last night, we have Mystery Boxes available too.
Use the code
HEART17
at checkout for 15% off, plus we have $5 flat rate shipping on orders under $125 and free shipping on orders over $125 to the continental U.S. Sale ends Wednesday at Midnight!
CLICK HERE TO SHOP NOW!
Full sale details below: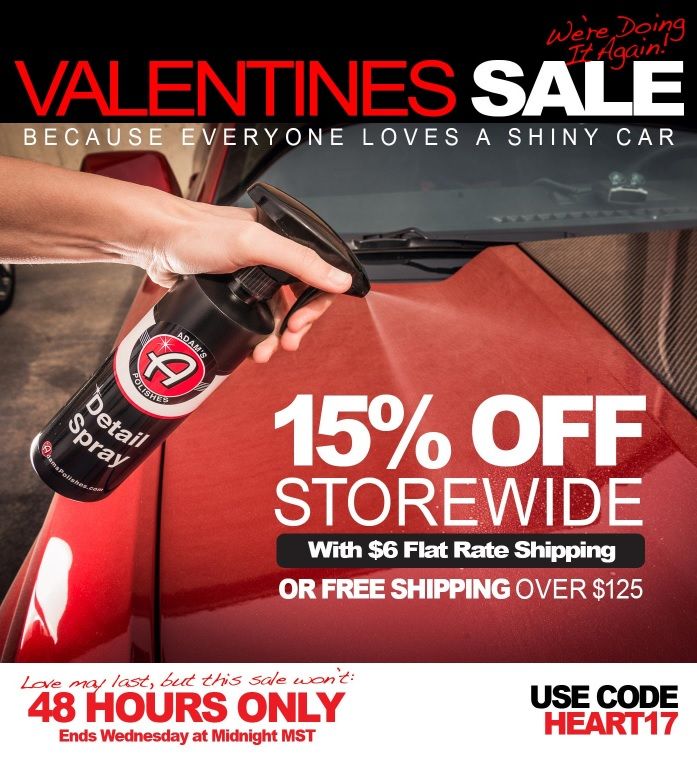 As always, let me know if you have any questions! -Dan@Adams