During the recent broadcast, the announcers gave away these details:
"Multimatic won 3 championships with these Mustangs … and right now what's in development is that GT350 for next year. We should see that car on the race track later this September."
The time frame falls squarely on the
only September event
on tap at IMSA — the Continental Tire SportsCar Challenge at the Circuit of the Americas track in Austin, Texas on
September 19, 2014 from 12:20PM-2:20PM.
  The national television broadcast of the event will be on September 28 at 12:00PM EDT on Fox Sports.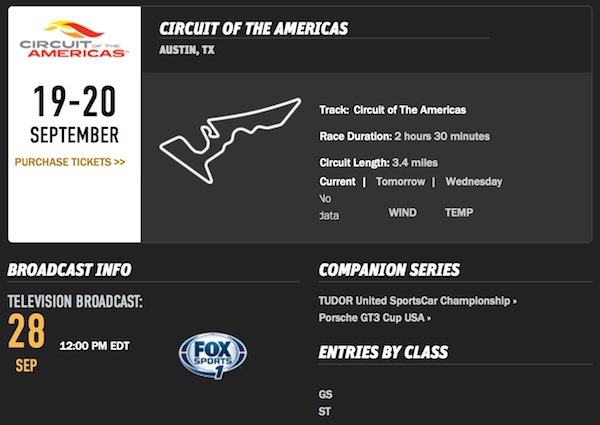 ..
While we don't expect the street version of the GT350 to go on sale to the public until next year, Mustang fans will remember that this is not the first time that information on a high-performance Mustang was leaked early on by announcers during a CTSC race — the street version of the Boss 302R race car had yet to be launched when SPEED announcers inadvertently tipped Ford's hand that the Boss 302 would launch in mid-August 2010.
We recently showed you
spy photos and videos
of the S550-based SVT Mustang GT350 caught testing at the Nurburgring. Hopefully the SVT team has put the car through its paces as we are now eagerly anticipating seeing a GT350R -version on the race track here on American soil in the near future.
Check out the full VIDEO and discussions in the
FORUMS.
Related Posts